Lauren Hutton Talks Alligator-Wrestling at Glamour's Women of the Year Awards
Plus Tyra Banks, Ruth Bader Ginsburg, Selena Gomez, Lena Dunham, and more.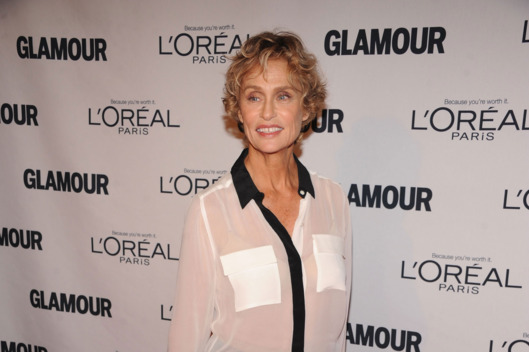 At last night's Glamour 2012 Women of the Year Awards, model Lauren Hutton approached Zaha Hadid, fell to her knees, and bowed her head. "There aren't many women I've bowed down to," she explained afterward. "I once dropped to my knees in front of Margaret Hamilton, who played the Wicked Witch of the West, when I saw her right on Gramercy Park, where she lived." Hamilton's response? "She said, 'Oh child, get up!'" We asked each attendee about the most glamorous thing they've ever done; click through our slideshow for tales of shark bites, alligator-wrestling, Legos, and more.
BEGIN SLIDESHOW