The Jennifer Lopez Look Book
From scrunchies and sweatpants to those sparkly jumpsuits we all know and love.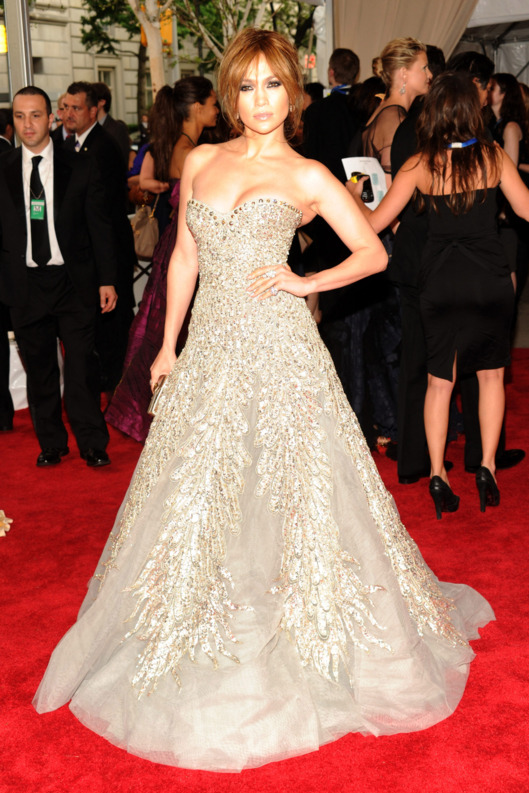 We're all familiar with the J.Lo story: She worked her way up from riding the 6 train in sweatpants (some of us are not so lucky ... yet) to becoming an international superstar with the world's most iconic backside and a closet full of sequined jumpsuits. The best part about J.Lo is that she has wholly embraced each sartorial phase of her life: During her Fly Girl days, she rocked out with a perm and sparkly nude hose, while the P. Diddy era brought fur stoles, bared abs, and that infamous navel-baring Versace dress at the Grammy Awards in 2000. When she made up one half of Bennifer, she developed a penchant for hats and big-name designers like Yves Saint Laurent, Gucci, and Valentino; now she judges American Idol in a never-ending parade of white pants. Enjoy this look back on her fashion choices from 1992 to the present.
BEGIN SLIDESHOW