Kate Moss Has Choice Words for Christy Turlington
<span>"The last time I saw Christy, she was wearing a twin-set."</span>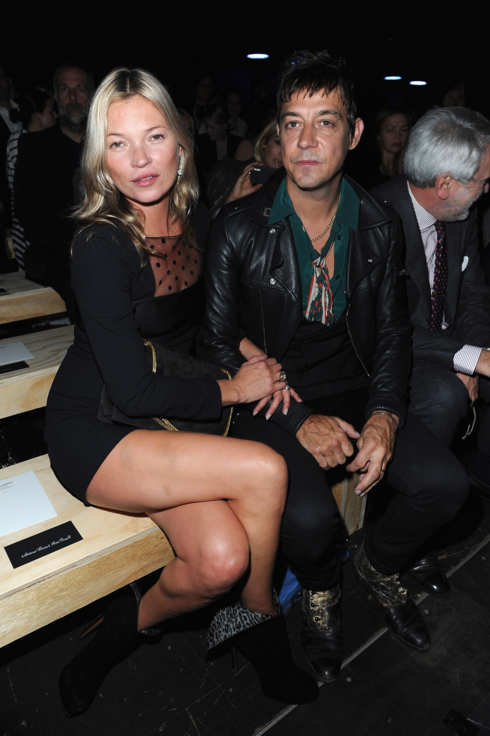 In the past week, Kate Moss's reputation for giving boring interviews has been dashed by two profiles, first in this month's Vanity Fair and the second in this weekend's Times. Both pieces are pegged to her new coffee-table book, Kate, out tomorrow from Rizzoli. While neither provide any particularly shocking revelations, both contain far more information than everything Moss has ever said to the press combined. According to the Times, she even waved away her handlers when they tried to stop her from sharing her favorite hangover cure (Coca-Cola and aspirin), a story about getting her anchor tattoo while drunk in Ibiza, and some tidbits about ex-boyfriend Johnny Depp. (Sadly, she didn't say anything particularly juicy about their relationship and, for the record, seems to recall him quite fondly.)
In fact, the closest she came to saying anything bad about anyone was when she made a quasi-disparaging remark about Christy Turlington, one of her supermodel predecessors and also a competitor:
"The last time I saw Christy, she was wearing a twin-set," Ms. Moss said. "You can think twin-set, but you can't wear one."
Think twin-set. Well! Whatever that means, we look forward to seeing Moss give it a try.
Related: Kate Moss on Heroin, Johnny Depp, Galliano, and 'Facial Tourette's'