Kate Upton Has Bigger Fish to Fry Than the Victoria's Secret Fashion Show
Like helping her uncle, congressman Fred Upton, get reelected.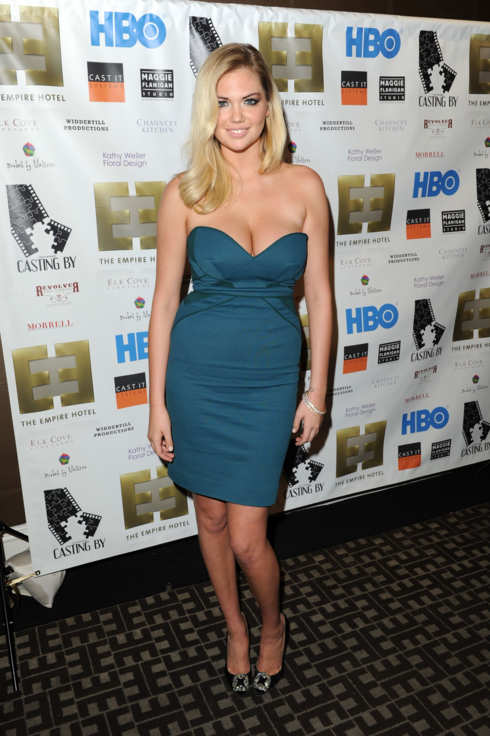 As Vogue loves to remind us, Kate Upton originates from respectable Michigan stock: Her uncle is Republican congressman Fred Upton, who has served the state's 6th District since 1987. And because Kate is certainly not walking in tonight's Victoria's Secret Fashion Show, as creative director Sophia Neophitou-Apostolou made abundantly clear earlier last February, she's free to devote her full attention to what the rest of the world (the Vogue camp included) cares much more about anyway: the 2012 election. Here she is last night in St. Joseph, Michigan, where she helped support her uncle by posing with some starstruck-looking Midwesterners at his Election Day party. Her presence may have even helped Fred Upton clinch his victory, as he wound up winning by a mere nine votes, according to the Kalamazoo Gazette — his slimmest margin ever. Angel wings, shmangel wings, we say.
Related: Why Victoria's Secret Would 'Never' Cast Sports Illustrated Cover Girl Kate Upton