Five Fantastic Years of David Beckham's Hotness
A look back now that he's retiring from the Los Angeles Galaxy.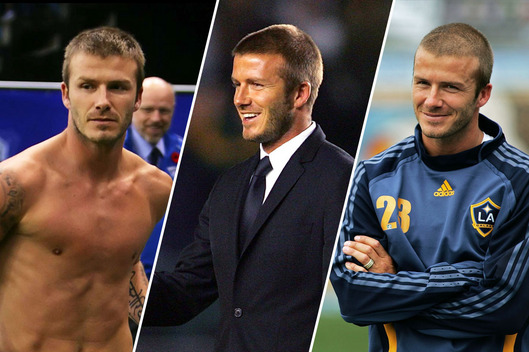 This week, David Beckham announced that he would be playing his last game with the Los Angeles Galaxy on Decemeber 1. The footballer hasn't revealed what his next move will be, so there's no telling when we'll see those pectorals on the soccer field again. We'll take solace in the fact that those glorious abs will probably be shown off in an underwear or fragrance campaign sometime soon. But to honor his time spent with the Galaxy, we still created a slideshow of David Beckham's most adorable, titillating, and shirtless moments since he joined the team in 2007. Click through to start your morning right.
BEGIN SLIDESHOW