Street Style: New Yorkers' Perfect Fall Weekend
Blanket coats, leopard scarves, leg warmers, and plenty of texture as the city shows its cold-weather style potential.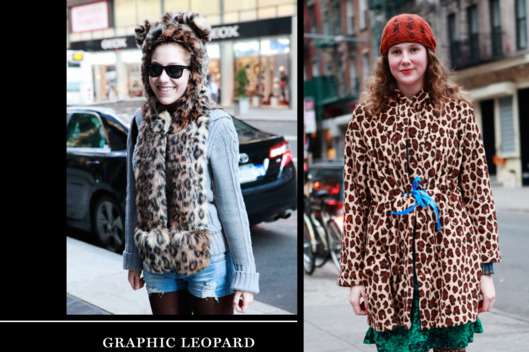 There are just a few weekends each year when both the weather and seasonal trends widen the spectrum of getting dressed each morning. Fashion people love to call this "transitional dressing," but really it's about "potential dressing" — the idea that a sweater, a scarf, a crewneck sweatshirt, or a heavy leopard coat are all simultaneously fair game. Tights are optional, hats are everywhere, and boots are out of storage. While color lingers on from summer, those on the street have begun switching to nubby fall textures or winter's darker tendencies. To chronicle that variety, the Cut sent photographer Bek Andersen to capture the current style proclivities of New Yorkers on their off days. Click ahead for our latest edition of Pattern Recognition.
BEGIN SLIDESHOW