Visual History: Dolly Parton's Fantastic Beauty
To celebrate her new book, out this week.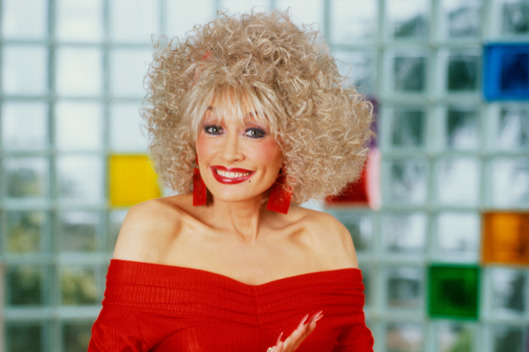 Dolly Parton's book Dream More made its debut on bookshelves this week. It's full of lessons and maxims about living life and, uh, dreaming more, from the woman for whom "go big or go home" is more than a motto. From her modest Tennessee beginnings, she became the country legend known for rhinestoned denim outfits and melon-size boobs, and she eventually swelled into the only celebrity to launch her own amusement park. But if there's one reason why we truly love Dolly, it's her ever-evolving beauty regimen. The hair, the nails, the lashes of steel. Click through our slideshow to see how she's evolved over 60 years, fawning over her radiant glory along the way. We'd tell you to zoom in, but that just seems obvious.
BEGIN SLIDESHOW