Vogue Weddings: 120 Years of Posh Nuptials
See pictures of the fanciest weddings you've never been invited to!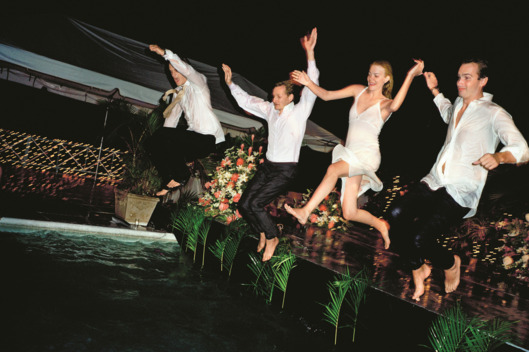 When a ritzy celebrity gets married — Ivanka Trump, say, or Lauren Bush — and the photos don't surface within a few weeks, you always know: Vogue got the exclusive and will publish a pretty spread of the bride and all her trappings sometime in the coming months. Vogue also loves to profile weddings of those on their own masthead, which is a convenient by-product of hiring well-to-do, beautiful women from fancy families (see: Plum Sykes, Lauren Santo Domingo, Claiborne Swanson Frank, and Marina Rust). Now Vogue has assembled their bridal coverage into a new book, titled Vogue Weddings: Brides, Dresses, Designers, which is full of lovely pictures of weddings that cost more than the average American home.
In addition to bridal gowns photographed for editorials (Sarah Jessica Parker in Dolce & Gabbana, Maggie Rizer in Oscar de la Renta for Pierre Balmain haute couture), the book features vintage images from as far back as the early twentieth century, including shots of a young Princess Elizabeth (now Queen Elizabeth II) and the duke and duchess of Windsor. Other highlights: a photo of Karl Lagerfeld and Naomi Campbell at Kristen McMenamy's 1997 wedding, and a picture of Oscar de la Renta driving a golf cart. See a preview of the book in our slideshow.
BEGIN SLIDESHOW