All That Glitters, Inspiration for the Weekend
Sparkling diamonds, couture, stars, and sequins make this glittering mood board.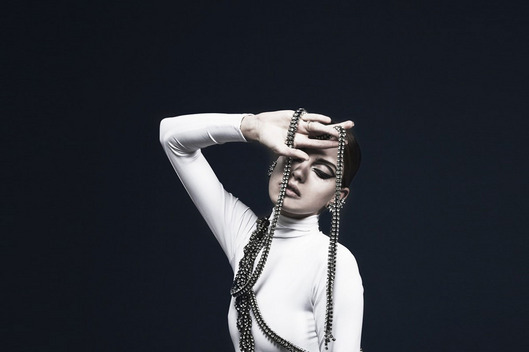 It's silly how our eyes go gaga over shiny objects. Light, the fundamental stuff we instinctually crave, seems magnified through cut crystals and diamonds, sequins and glitter. We love wearing these things because they mimic celestial bodies; the sun, moon, and star clusters, emitters and reflectors of bright-hot brilliant light. We love the way that daylight refracts through a well-formed crystal chandelier drop, or bounces off the reflective surface of a paillette, and even more so when it sparkles as part of a covered mask worn on a couture runway. Click on to see all ways that light bounces and glitters, to inspire your look for a night out — or even just stargazing.
BEGIN SLIDESHOW