Beautiful Things in Emerald, the Color for Now
Pantone has decided it's the most stunning shade for spring 2013. They're right.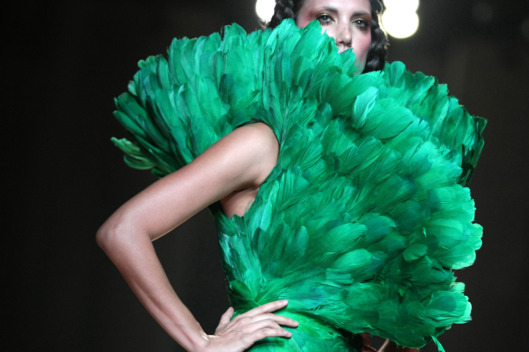 It's the stone that's glitzed up crown jewels and the thrones of the most powerful dynasties, and the color that's bewitched monarchies, historians, and philosophers for millennia; it's a symbol of wealth, power, and luck. And as of yesterday, it's Pantone's official color for spring 2013. We've been feeling emerald for a bit, too. It's the perfect counterpoint to wintry blacks, it's the secret weapon for redheads (if you're one, you need to get on that), but it also looks amazing on just about every skin tone and hair color out there.  That's why we put together a visual collection — or mood board, if you must — dedicated to the color. Here's some inspiration to click through, whether you're planning to share it, or print it out for your cubicle, we say just get lost in it.
BEGIN SLIDESHOW