The Carey Mulligan Look Book
Finally, an actress you could actually hope to dress like.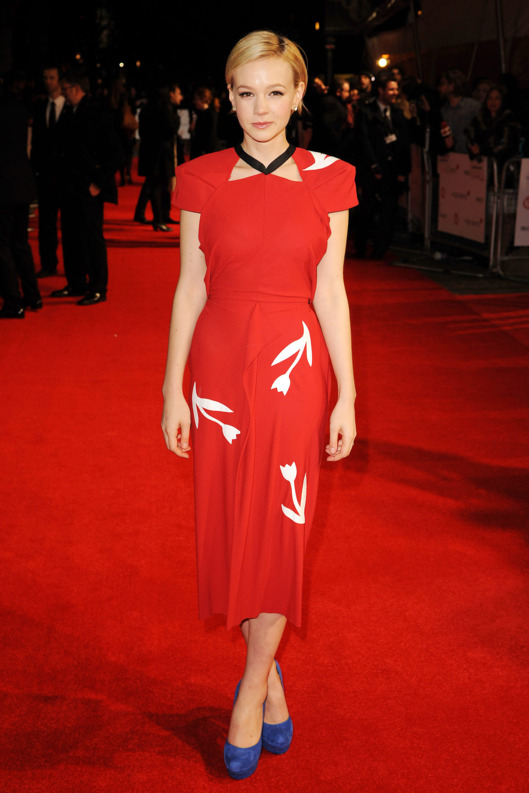 Carey Mulligan is not a daring dresser, but that's why she's fun to look at — she wears adorable, sensible outfits and makes them look great. With her childlike features and diminutive bearing, the British-born actress has that rare ability to make flashy outfits seem sweet, like the gleaming gold Prada dress she wore to host the Met Gala in 2012. On the red carpet, she usually sticks to simple, girlish silhouettes with conservative necklines, a fitted waist, and a hemline to the knee or lower. Off duty, she prefers slouchy, comfortable fare like jeans, boots, knitted caps, and baggy pants for bike riding. Enjoy a look back at her outfits from 2005 to the present.
BEGIN SLIDESHOW