Demi Lovato's X Factor Beauty Transformation
From&nbsp;<em>My Little Pony</em> hair to a Jackie O. beehive, with a rainbow of eye shadow to match.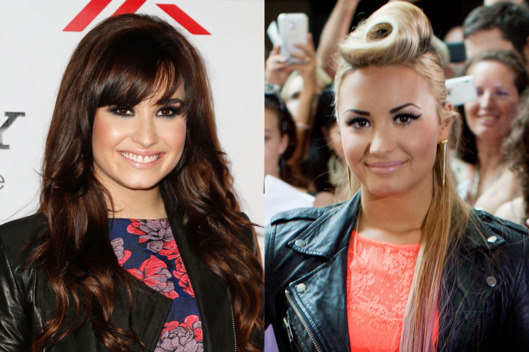 One of the best reasons to watch The X Factor, besides getting your weekly dose of Justin Bieber covers, is to see judge Demi Lovato. The singer's hair color and style change so much week to week, it's hard to believe she still has anything on her head. And while she usually sticks with her signature winged eye liner, a bright lip, and a rainbow palette of eye shadows, her eyebrows seem to shrink and grow depending on her hair's proportions. With the final episodes airing this week, the Cut presents a look back at Demi Lovato's weekly beauty evolution throughout this season of The X Factor.
BEGIN SLIDESHOW