Fashion Cues to Take From Awesome Holiday Movies
How to stylishly dress like <i>Home Alone</i>, <i>How the Grinch Stole Christmas</i>, and more.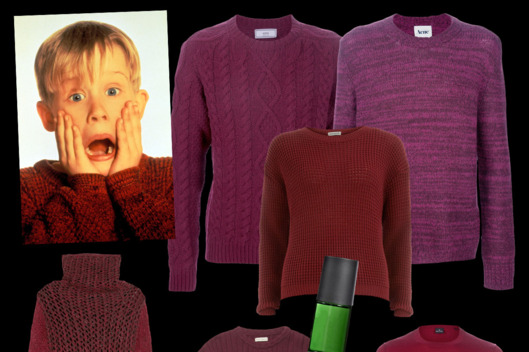 'Twas the day before Christmas, and surely you've participated in the timeless ritual of watching a holiday movie or two. While avoiding a last-minute shopping trip to the mall or resisting a third eggnog today may not be feats of restraint, skipping out on a festive flick seems downright Scrooge-like and not remotely possible as cable television is bursting with cheese right this second. And lo! A closer look at tales both classic and contemporary demands an appreciation of the makeup and costume design. Whether you already knew that Taylor Momsen's braids won a Best Makeup Oscar for How the Grinch Stole Christmas, or are one of many who dress up like the couple from The Nightmare Before Christmas for Halloween, you've probably been inspired by these films at some point.
Here's to the memorable beauty and fashion moments from seven of our favorite holiday movies, plus some brilliant clothes and accessories that will bring each of these characters into a real, and stylish, new life.
BEGIN SLIDESHOW