Forty-four Stylish Gifts We All Really Want
In which the staff of the Cut plays the ultimate version of Secret Santa.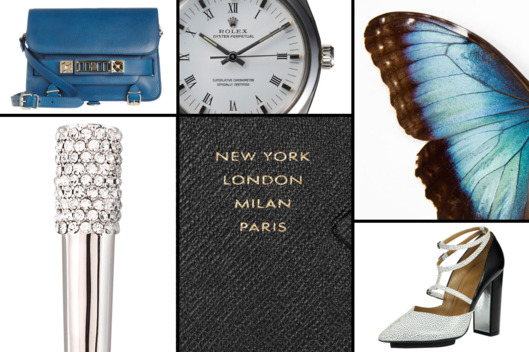 Even if you don't plan to buy gifts for your co-workers, they're still great templates for the men and women you'll soon be shopping for. Maybe you've got a diehard aesthete on your list, one of those guys who's obsessed with all things "heritage" (or, uh, vintage), or a gal who needs shoes and notebooks to help juggle a gazillion appointments. That's why, this holiday season, rather than just pick out some randomly beautiful stuff, the staff of the Cut decided to play the ultimate version of Secret Santa. We each drew names, and then chose gifts that were both practical (cheap) and more fantastically expensive. Click ahead to see what we're getting, a list full of items you'll want to steal for yourself.
BEGIN SLIDESHOW