Male Gaze: Rupert Friend Has Killer Eyes
And he put them to good use on last night's episode of <em>Homeland</em>.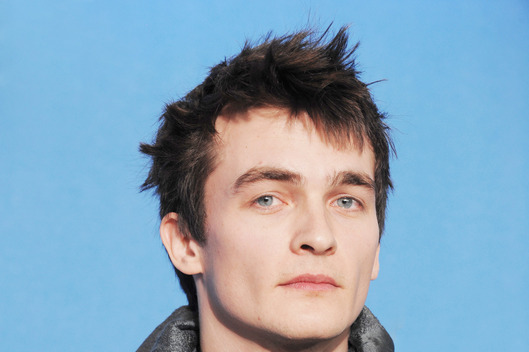 Even if you don't like spy thrillers that keep you up too late on Sunday nights, you might appreciate Homeland's latest man of intrigue. And if you missed last night's episode, we're not spoiling any plot twists by telling you that there were many tense glances by actor Rupert Friend. The Brit's brooding eyes and strong-but-silent-type jaw make him seem much older and wiser than his 31 years — perfect for playing a man of mystery. His appeal lies in his mix of hotness with a side of looking tortured. With his red lips, he always looks like he's wearing lipstick, which is weirdly attractive. Certainly Keira Knightley saw the appeal long before any of us could claim him as a hunk ourselves. But now at least we know his name.