See Saint Laurent's Spring Ads for the Ladies
Starring Julia Nobis.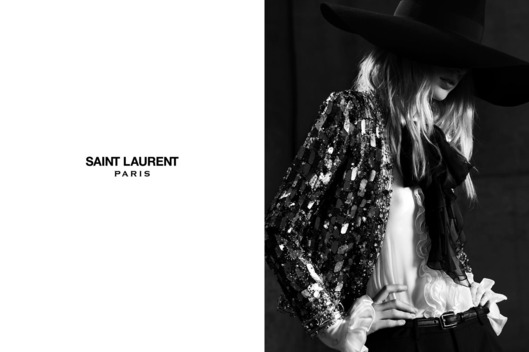 Like Saint Laurent's menswear ads, part one of the women's campaign stars a chick — Julia Nobis, whom Hedi Slimane photographed in L.A. after his Paris show. He should have given her a Classic Duffle to pet. That would've perked her up.
BEGIN SLIDESHOW