Sorry, Dolce & Gabbana, You're Still Going to Court
Despite lawyer's best efforts.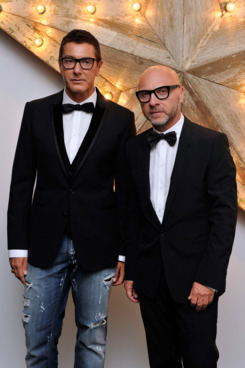 Today in Dolce & Gabbana litigation news: The tax-evasion charges are still on. Today, a judge rejected an attempt by the designers' lawyers to have the case dismissed, and legal proceedings will resume next year, reports WWD. Tax officials and policemen will testify against the designers and several of their colleagues at three hearings: one on January 30, another on February 6, and a third on February 20. Happy 2013, guys!