International Street Style: Cape Town's Charming Take on Layers
No matter the season, they're mixing in pattern, color, and lots of coats.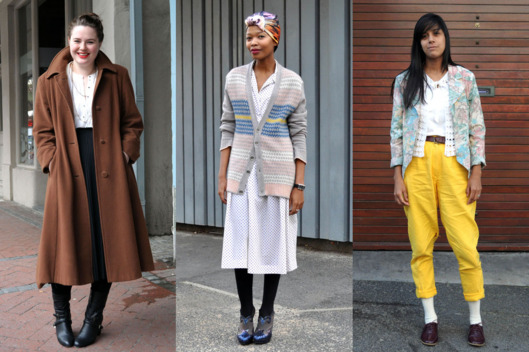 While the thought of switching out fall clothes for winter wardrobes feels chilly at best, you might take an example from Cape Town. Down there, in winter — which is opposite in timing from ours — the South African city's stylish residents play with color and blazing pattern long after summer is gone. Judging from the outfits captured by our photographer, the key is layering up warm-weather staples so you're insulated for winter, creating a random sort of mismatch that's actually pretty charming. Tights under cut-offs, Fair Isle sweaters over dress shirts, and scarves tied around necks and heads are just a few of their tricks. Click through our slideshow for more visual lessons on creating an all-year style, regardless of weather conditions.
BEGIN SLIDESHOW