Street Style From Miami Art Basel
See people who actually have good reasons to wear the resort collections.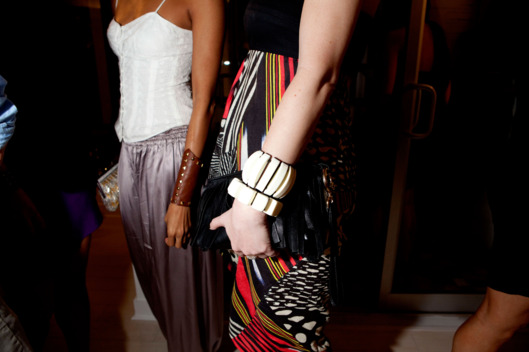 This past weekend, the fashion-meets-art crowd convened for their annual convention of parties sponsored by vodka brands — and maybe a little art buying, too. Whether for day or night, Art Basel outfits seemed driven by deliberately counterintuitive moves: full sequins in broad daylight, raffia belts over evening looks, and one Florence Welch impersonator. The spring crop-top trend made many appearances, and the warm weather seemed like it was daring people to figure out their SS13 looks a few months early. Click ahead to see what we mean, arranged from day to night as Miami goes all out.
BEGIN SLIDESHOW