Street Style: Women and Their Ubiquitous 'Second Bags'
We all have one (or make that two).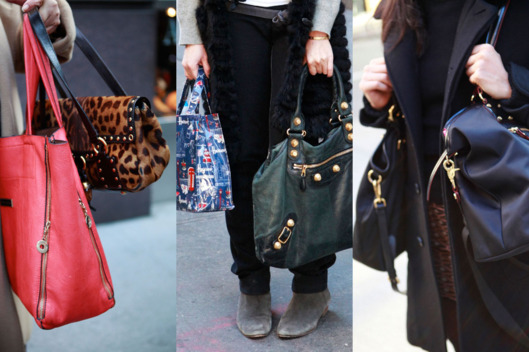 Every woman has one. Especially if living in a city, where few people have car trunks — or pack mules — so we're left to rely on a little extra baggage. A canvas tote? An Ikea carry-all? An extra bit of Chanel? We're urban MacGyvers, carrying along our cell-phone chargers, throat lozenges, diamond rings, and safety pins, ready to shield ourselves from an unforeseen hail storm or produce just the right red lipstick for a last-minute party. We traverse the sidewalks with our provisions — all of them — in any bag we can find, just so we don't have to go back home between work, the gym, dinner, a date, or whatever may fall in the hours between. To prove our point, the Cut sent photographer Bek Andersen and reporter Katie Van Syckle to track down some of the city's most fashionable bag ladies — and men, too. Inside, they found art, shoes, jeans, books, and plenty of reasons that the ancillary bag is a modern essential, even if it doesn't always look so chic. Who cares? We need it.
BEGIN SLIDESHOW