The Year in Hollywood Hair Transformations
Thirty women who went for buzz cuts, dip-dye jobs, bobs, bangs, and more.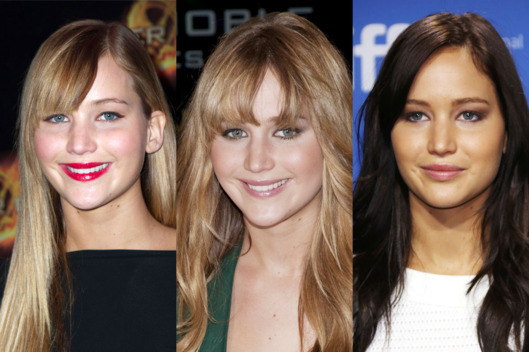 Most of us live through adulthood without veering far from one haircut — even holding out on color, too, until we turn gray. Celebrities, who often have to switch up their hair for roles, obviously have things a bit different. But in 2012, their switch-ups have been especially entertaining; we all get to appreciate these women for becoming visual guinea pigs for those of us too scared to go there ourselves. And this year, the looks were drastic, all on women who seemed determined to out-compete each other and say, "Hey, guys, look what I can do." A slew of snips, buzzes, color changes, or all of the above (ahem, Miley) kept us paying attention. And, while it's shaping up to be the Year of the Bob, click through our slideshow to see plenty of blondes who went brunette (Dakota Fanning, Jennifer Lawrence, January Jones), the rise of the pixies (Lena Dunham, Anne Hathaway), the newly banged (Beyoncé, Kate Middleton) women on top, and much more.
BEGIN SLIDESHOW