Around the World in 45 Hats
From Casablanca to Canada, people love a good topper, regardless of the weather.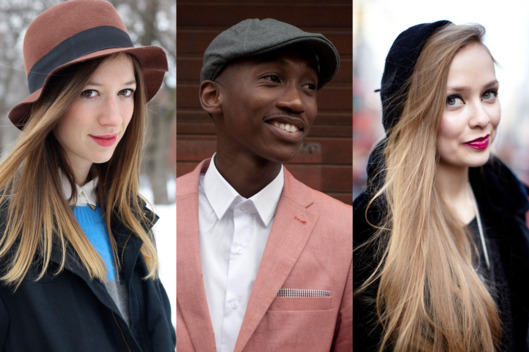 Great for hiding static winter hair or blocking icy winds, hats are an ultimate necessity in cold climates. But regardless of whether you need to cover your head, hats also bring an added element of finish to any outfit. If you're traveling somewhere warm, you'll want to think about options for sun protection and elevating casual looks. With headgear on our minds, we sent our network of international street style spies to snap the locals in their furry, woolly, fedora'ed finery. We found tiny black berets on a Jemima Kirke look-alike in London; a sweet straw hat paired with a crisp white shirt and African beads in Johannesburg; a fox-head in Montreal. Click for all that plus leather baseball caps, big bowlers, knit beanies, and more from Tokyo, Berlin, Cape Town, Edinburgh, Chicago, New York, and even Casablanca.
BEGIN SLIDESHOW