The Best and Worst of the London Menswear Shows
Beards, basset hounds, and Santa!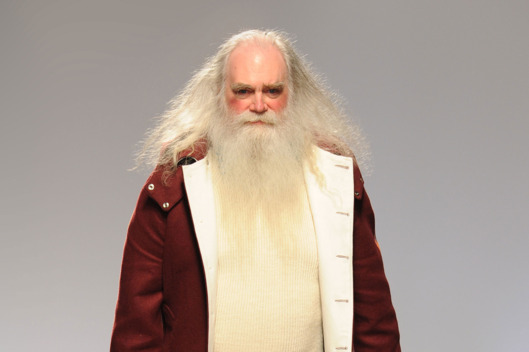 The London menswear shows ended today, but not without many memorable looks. As usual, beards had a moment. So did an adorable basset hound, who took not just one but two doleful turns on the catwalk. (Catwalk — how insulting.) Other highlights: ruffly shorts at J.W. Anderson, an autumnal flamingo at James Long, fence-faces at MAN, and, of course, abs. Click through our slideshow to see our favorite superlatives from the London men's runways.
BEGIN SLIDESHOW