Cold Celebrities: Stars Bundled Up at Sundance
Including Alicia Keys and Daniel Radcliffe in of-the-moment fur.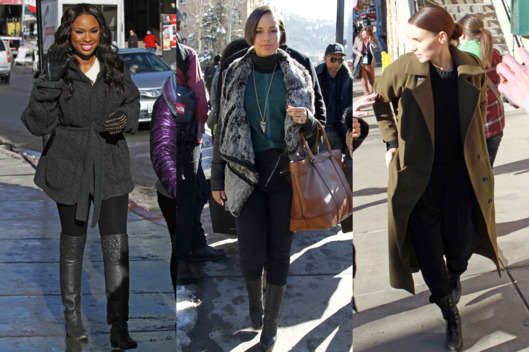 Traditionally, stars walk red carpets in sleeveless gowns or bare legs, no matter what the temperature calls for — this year's chilly Golden Globes is proof. But at Sundance it's cold everywhere, all the time, so even festivalgoers like Paris Hilton are forced to cover up. This year in Utah, plenty of stars also took advantage of the cold to whip out their best puffer jackets, fur items, and fleeces for Park City. Click ahead to see how Naomi Watts, Jennifer Hudson, and skinny Matthew McConaughey proved to the rest of us it's pretty damn cold.
BEGIN SLIDESHOW