Couture: Zoom Into the Stunning World
Unusual angles and vantage points straight from the runways and backstages at Paris.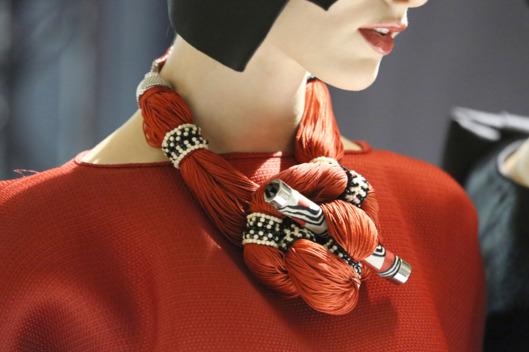 It seems like a blip on the fashion editor's calendar, but we love couture because it focuses on craftsmanship and execution; it's fashion unpolluted by banal things like celebrity buzz and profits. We know that it's an unrealistic hobby to buy or wear on any given day — it's the stuff of total, pure fantasy, but that's why it's totally awesome. You've seen the street style of those attending and heard from Lynn Yaeger on the shows Now we've selected our favorite zooms, angles, and vantage points that make up some excellent moments, like the wild-eyed waifs that emerged from Chanel's looming forest at the Grand Palais, the molded organza and crepe gowns and thrashing embroidered fringe at Stéphane Rolland, the neo-futuristic take on Poiret at Martin Margiela, the cut and texture of red cloth at Valentino ... we could go on and on. But instead, click ahead (and zoom in!) to get a closer look at the world of couture.
BEGIN SLIDESHOW