International Street Style: Tokyo's Avant-garde Winter Layering
In the city that invented street style, oversize proportions help ward off winter's chill.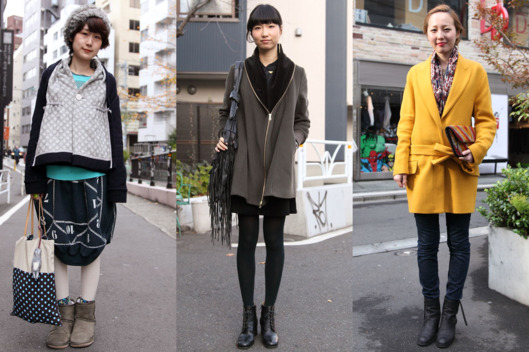 Tokyo is the granddaddy of creative street style — long before photographers became fixtures outside of runway shows, books like Shoici Aoki's Fruits documented the stylish denizens of the densely populated city. A bit kooky and a bit severe, the Japanese aesthetic piles on the layers, playing with proportions, and never shying away from a statement accessory. We sent photographer Stacey Young to capture creative combos like ankle-length skirts paired with long coats, slouchy below-the-knee skirts topped off with a boxy coats, and small touches of fur. Click ahead to see all that, plus some really good striped tights.
BEGIN SLIDESHOW