The Ten Makeup Sticks Professional Artists Use
Some of them look like mini-deodorants, but they still work great.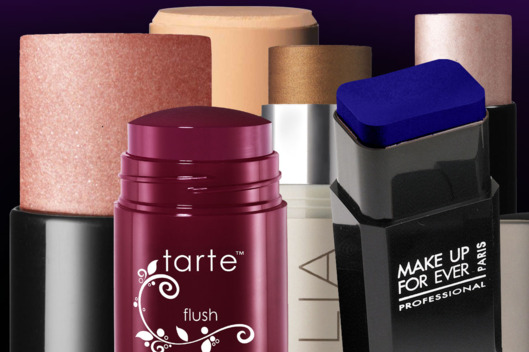 Makeup sticks are solid forms of face highlighters, foundations, blushes, and concealers that are usually packaged in mini-twist-up tubes. The whole application process isn't exactly the most elegant experience — it isn't too far from rubbing deodorant all over your face — but makeup artists love a good stick, simply for its ease in application (rarely are brushes necessary, a fingertip to blend is best). The creamy and gel-like formulas also melt into complexions easily to create seamless makeup looks. Click through the slideshow to see a tinted sunscreen stick, an illuminator that doubles as a manicure trick, and many more.
BEGIN SLIDESHOW