What Famous People Wore to Obama's Ceremony
No Aretha-level hat moments this time, but Beyoncé's glamour more than made up for it.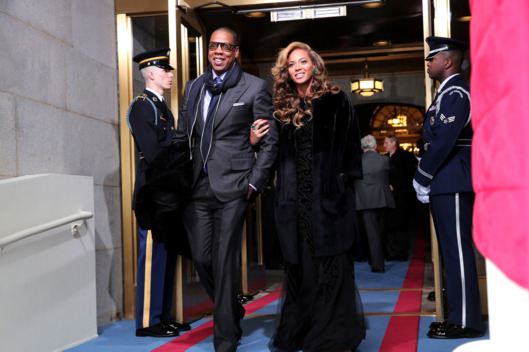 With Michelle in Thom Browne, Malia and Sasha in Kate Spade and J.Crew, and Beyoncé in Pucci and Dior, we can momentarily ignore all the St. John–clad ladies who give D.C. its, uh, signature style. Though there were no meme-ready Aretha hat moments this time around, the selectively star-studded crowd was left to find ways of keeping warm while they hung out with politicians and their plebeian fans.
Kelly Clarkson kept it simple in prune-colored wool; Katy Perry and John Mayer (wait, did they get back together just for this?) were surprisingly professional but maintained their air of pop-stardom with well-chosen accessories. We've got them all plus Paul Ryan (surprise surprise: huge shoulders), Jill Biden (bare legs!), and (a little) more in our slideshow ahead.
BEGIN SLIDESHOW