Destiny's Child's Best Style Moments: A Review
Spoiler: lots of matching bedazzled outfits.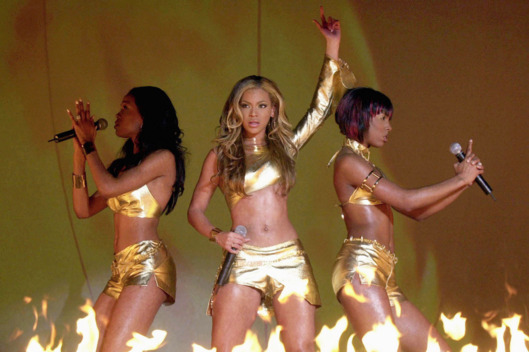 Something huge is possibly happening this Sunday: Destiny's Child will maybe (please, Super Bowl gods) be performing together on national television. While expectations are high for their hypothetical reunion — the bar for sparkles and butt-shaking was set years ago — this is about much more than some pop stars getting together. The members of Destiny's Child are purveyors of life lessons: They have bestowed us with fashion sense, dating advice, tips for proper club etiquette, work mantras, and love for our bodies. In honor of their return home to our hearts, click through some of their fashion highlights, from crocheted ensembles to bedazzled bikini tops to denim-on-denim — all matching, of course.
BEGIN SLIDESHOW