Fashion Week Parties: To Each Clique, Its Own Bash
The artsy types of Fashion Week disbanded last night.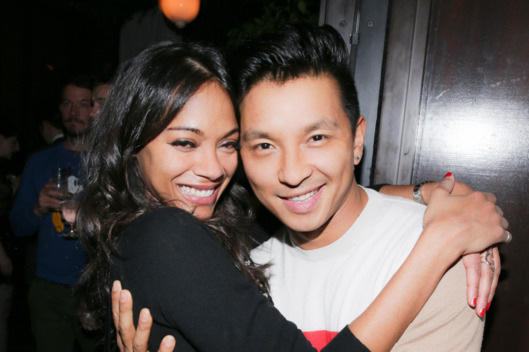 After partying together all week in the name of fashion, the many types of stylish people disbanded last night to drink among their own kind. Musicians hit up Luv Luv Luv Records' party at the W Union Square. Models joined Lady Gaga impersonator Meital Sakat at the S Models Fashion Week wrap party. Jeffrey Deitch schmoozed at the Valentino and New Museum party, while downtown kids followed Derek Blasberg and Rosario Dawson to Hudson Common, where Waka Flocka Flame was doing his thang. The media crowd, rejoicing the impending weekend after seven days of sprinting after cabs to shows, spread out: There was the Last Magazine/Eddie Borgo dinner, Cosmo's clusterfuck of paparazzi surrounding Miley Cyrus, and the Cut's own (awesome) Fashion Week bash at Le Baron. Now, what should we order for lunch?
BEGIN SLIDESHOW