Lana Del Rey Waves Around Her Maybe-Engagement Ring Some More
And other things that happened at last night's Brit Awards.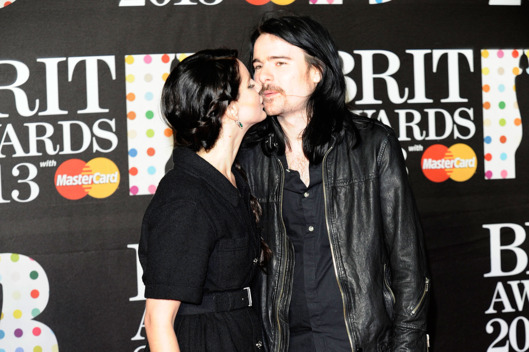 The annual Brit Awards took place in London last night, and as usual, the red carpet was crammed with U.K.-centric pop stars wearing delightful costumes that appeared to be fashioned out of recycled drapes. Meanwhile, Lana Del Rey kissed her boyfriend of one year, Barrie-James O'Neill, enough times on the red carpet that everyone got a nice awkward photo of it; she was also wearing that large diamond ring on that finger again, fueling more of those rumors. She didn't say anything revelatory in her speech when she won the prize for Best International Solo Artist, though, instead just thanking her record label and friends for helping to make her life "a work of art."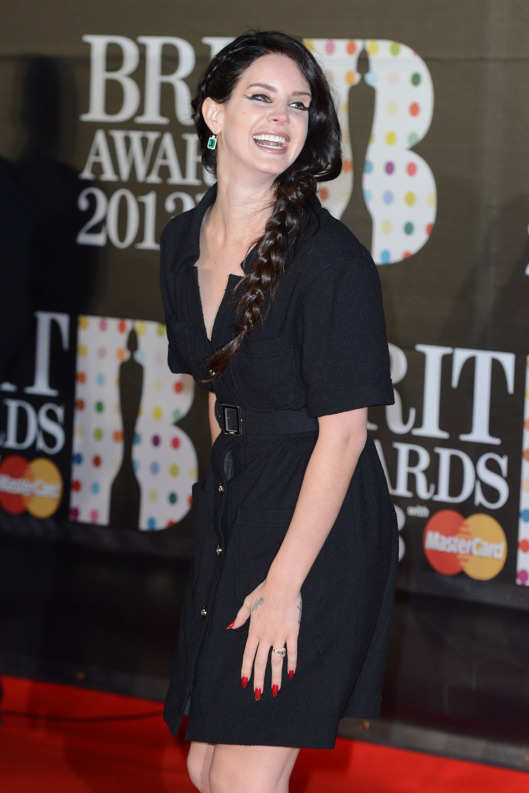 Also of note: Mitch Winehouse wore a jacket printed with an image of his daughter Amy's face, Harry Styles and a sheer-skirted Taylor Swift shared a red carpet without incident, and Alexa Chung wore white shorts. Enjoy our full, zoomable slideshow of the red carpet.
BEGIN SLIDESHOW