Look Inside Fashion Week: Eclipse of the Heart
From Marc to Jeremy Scott, the girls have gone wild.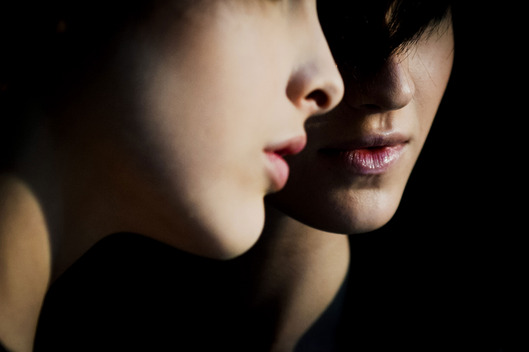 Visually, it was hard to compete with the big orange moon at Marc Jacobs, but backstage the models did a pretty good job of eclipsing everything and making us forget that it was Valentine's Day. Cut photographer Dina Litovsky captured their identical Joan Jett wigs and dark-rimmed eyes as they prepared to walk the dramatic show. And over at Jeremy Scott, similarly bewigged ladies sauntered in checkered hot pants and furry, purple over-the-knee boots while Cut fave A$AP Rocky looked on in admiration. Michael Kors gave us a much needed hit of color and Cara Delevingne made her nostrils flare to ever-greater proportions. Click for all that and more in the slideshow ahead.
BEGIN SLIDESHOW