Look Inside Fashion Week: Milan's Prima Donnas
Christopher Anderson captures the leading ladies at Gucci, Versace, Fendi, and more.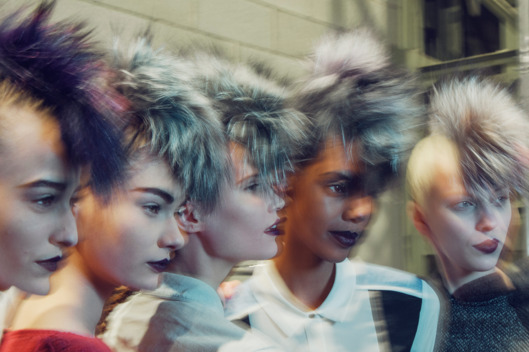 As fashion month forges ahead, the protagonist of each show becomes more distinct. No one could mistake the brooding, ornately dressed Gucci woman walking down the dark, mirrored runway for the Fendi girl wearing a multicolor Mohawk and sunglasses with a wraparound muff. And the slightly askew Prada signora probably doesn't keep company with the well-coiffed Bottega Veneta lady. New York's Christopher Anderson photographed the models in and out of character. Click through our slideshow for a glimpse at both sides of Milan Fashion Week.
BEGIN SLIDESHOW