On Monday, Fashion Week's Most Exclusive Parties
Friends hanging with friends. And that's it.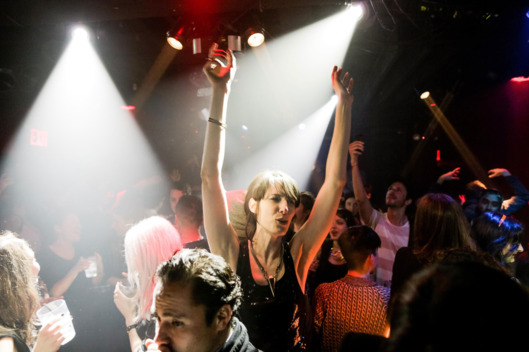 While the Marc Jacobs show usually commands the most attention on NYFW Monday, that show was delayed this year and, as such, everything seemed relatively subdued. Laure Heriard Dubreuil, who owns the chic store the Webster in Miami, had a small dinner at the new Standard East, which seems to make her the first person (and non–New Yorker at that!) to get a crack at hosting in our city's latest refurbished hotel. Phillip Lim gathered his close pals for a raucous laser-light night; Marc Jacobs took a brief break from finishing his collection for an intimate bash with his pals, and Dior held a screening for Beautiful Creatures at the Cinema Society. An exclusive evening for all — even for those of us eating dumplings and watching Smash reruns at home. Party of ... one.
BEGIN SLIDESHOW