On Sunday, We Rest — But Only After We Party
People are starting to look a bit tired.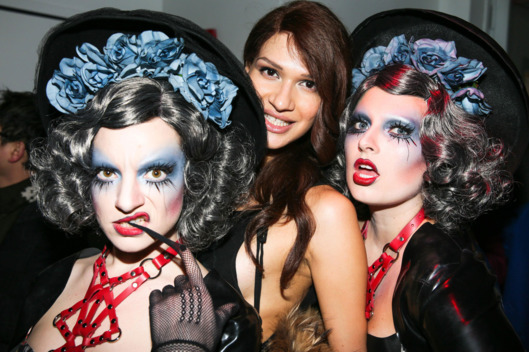 Sunday nights are for family dinners. So it makes sense that most of the parties from last evening involved people sitting at tables dining or munching passed hors d'oeurvres, in between posing for all the leering photographers. Bloomingdales had its turn celebrating the Year of the Snake (well, hello, Chinese consumers); Le Baron, DVF, DSquared, and Interview celebrated various achievements — anniversaries, runway collections, some movie with an obscure title — and everyone looked appropriately weather-worn, tired, and a bit casual, all while smiling gamely for the camera. Onward, they're probably thinking, because bedtime was what came next.
BEGIN SLIDESHOW