Street Style: What Fashion Week Wore for Nemo
Parkas, baseball caps, and <em>still,</em> impractical heels.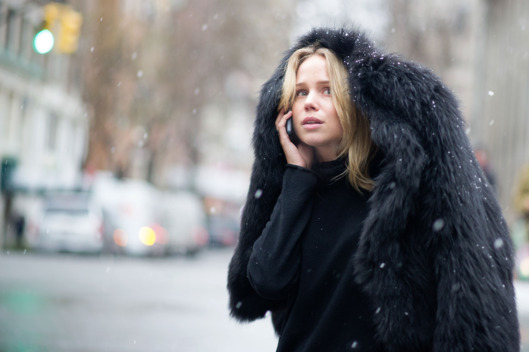 Friday's storm divided showgoers into two camps: those accepting that a lot of snow was, in fact, falling from the sky, and those in unwavering denial. The first group included Glamour's Laurel Pantin (in a baseball hat and turtleneck), a parka-clad Lindsey Wixson, and women in boots — some furry, some fluorescent, and all sturdy. By contrast, Michelle Harper opted for a bra top and turban, while Nasiba Adilova balanced atop stick-thin graphic heels ... and toted a matching backpack, for convenience's sake. See these looks and more in our slideshow.
BEGIN SLIDESHOW