The 50 Best Photos From Fashion Month
Bonus: Cara Delevingne makes faces at the camera.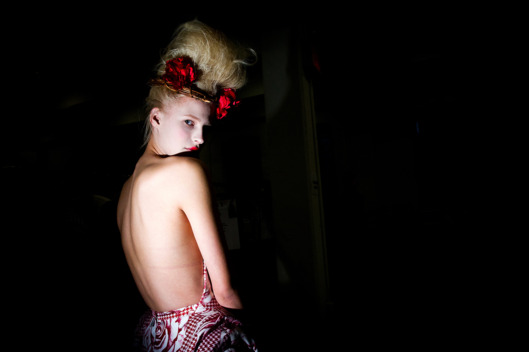 It's hard to believe that New York Fashion Week took place a full month ago. And though Paris just ended last week, we're already growing a little nostalgic of the month stuffed silly with gorgeous clothes, purses, and shoes stomping down the runways. Luckily, the Cut had a team of talented photographers snapping the fashion crowd in all four cities everywhere from after-parties to the streets. We've pulled 50 of our favorites from the entire month, so click ahead to reminisce over Alexander Wang's cognac ponytails, Cara Delevingne's impressive silly faces, Anna Wintour's preshow "not impressed" look as she checks her wristwatch at Jason Wu, and more.
BEGIN SLIDESHOW