Do Blondes 'Look a Little Bit Porno' in Red?
Naomi Watts thinks so.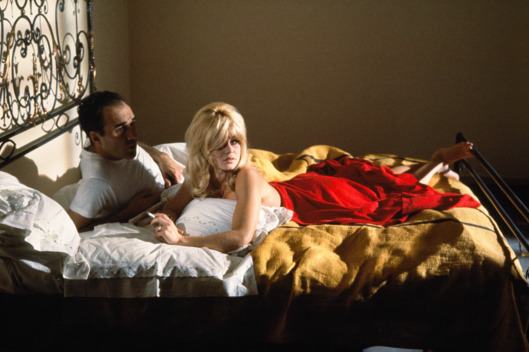 Apparently Naomi Watts won't wear red on the red carpet. The Oscar-nominated actress recently told People StyleWatch, "Blondes plus red, to me, looks a little bit porno, and I've never felt quite right." Meanwhile, after not much sleuthing, we tracked down a photo of her in a red dress from an event in February. Does she look kind of porno-y? Can the color of your hair really determine how slutty you look in a dress? Or is it more a cleavage-to-overall-surface-area ratio? As the supreme queen of elegant chic, Audrey Hepburn once said, "There is a shade of red for every woman." We agree, but of course she came from a time when womenswear was a bit more buttoned-up. We've compiled a slideshow of iconic blondes — from Marilyn Monroe to Princess Di and Diane Kruger — to help make your decision. Click through and let us know: Do blondes actually look "porno" in red?
BEGIN SLIDESHOW