Bulgari Supposedly Owes $4 Billion in Taxes
That's a lot of money.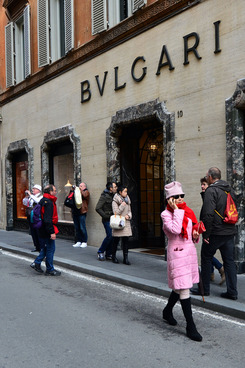 Italy's tax police, the Guardia di Finanza, seized $60 million-worth of property, life-insurance policies, and corporate investments belonging to Paolo and Nicola Bulgari (chairman and vice chairman of Bulgari SpA), former CEO Francesco Trapani, and Maurizio Valentini, their current legal representative, after it emerged that the jewelry brand may or may not owe $4 billion in taxes, WWD writes. The Guardia reportedly found Bulgari's nine-page "escape strategy" using made-up businesses in the Netherlands and Ireland to sidestep paying Italian tariffs. For the last seven years. In a statement, Bulgari pointed "out that some media were informed of the procedure even before the individuals involved were notified."