Chloë Sevigny Gets Angsty New Short Film, Magic Hour by Tara Subkoff
She whines a lot about Los Angeles and sniffs her armpits as well.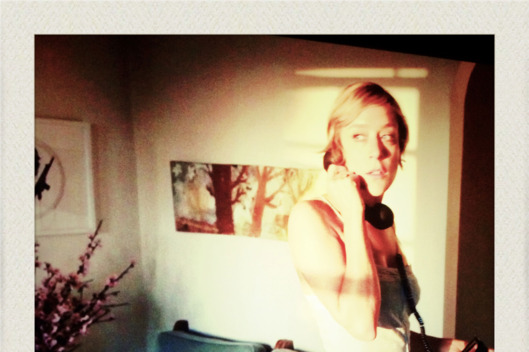 To celebrate the opening of the 2013 Urs Fischer exhibition at the Museum of Contemporary Art in Los Angeles, fashion world regulars Chloë Sevigny, Tatiana Von Fürstenburg, Tara Subkoff, and Lissy Trullie teamed up to create a short vignette about life and isolation in L.A. Just released today and titled Magic Hour, the artfully shot seven-minute film follows a character named Grey (played by Sevigny) around her charming, sunlit home as she smokes cigarettes and lounges about in a pale-blue romper. Life seems idyllic — tulips bloom and birds even chirp away in her backyard — until it's evident that Grey is miserable. "Constant sunshine all day long? I mean there it is, every day, the sun. It's penetrating," she complains over the telephone to a mystery friend. "It's scorching you with melanoma. It's a real concern." In addition to seeing Sevigny complain, we see her sniff her armpits, drink tea, and impressively use the toilet while still wearing her romper. Throughout it all, the Magic Hour lighting falls gracefully on Sevigny's face. Click through the slideshow of polaroids from the film, above.
----
Von Fürstenburg and Subkoff collaborated on the screenplay, Sevigny and Subkoff worked on costume design, and Trullie contributed her original song, "Madeleine" to the film.
BEGIN SLIDESHOW