Festive, Crazy Hats at New York's Easter Parade
Where can we get a beehive hat covered in honeybees?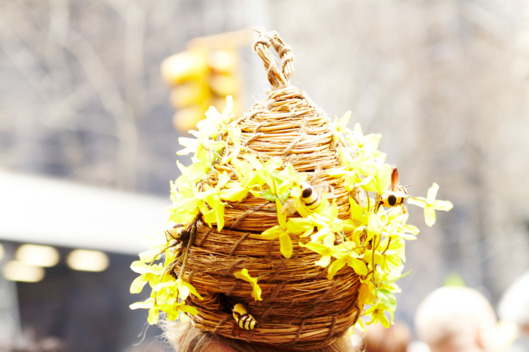 Happy belated Easter! We hope it was as stuffed with as much pastel colors, butterfly gardens, and fuzzy little chicklets as Fifth Avenue was yesterday. The Cut's street-style photographer Bek Andersen joined the spring revelers at the Easter Parade, snapping the most vivid head-toppers of the event, including a crown literally made out of tulips, an elaborate yellow creation featuring speckled robin's eggs, and a spiky black uncovered parasol of sorts— a perfect shield for the somewhat misty afternoon. Click through the slideshow to spot some hats that even the Royals would covet.
BEGIN SLIDESHOW