Gaultier Made the Most of Madonna's Boobs (NSFW)
Thank you for those conical masterpieces.
Jean Paul Gaultier, noted appreciator of the female form, turns 61 today. Bon anniversaire! The French designer, who has featured everything from strip teases and bare breasts to animal heads and Amy Winehouse look-alikes on his runways, might still be best known for the classic cone-boobs he gave Madonna. While he's dressed her chest in many a conical number over the years, including on her recent MDNA tour, Gaultier is never afraid to highlight the pop star's best assets. To celebrate JPG's big day, strap on a cone bra, then click through Madonna's look book, and vogue, vogue, let your body go with the flow (go with the flow).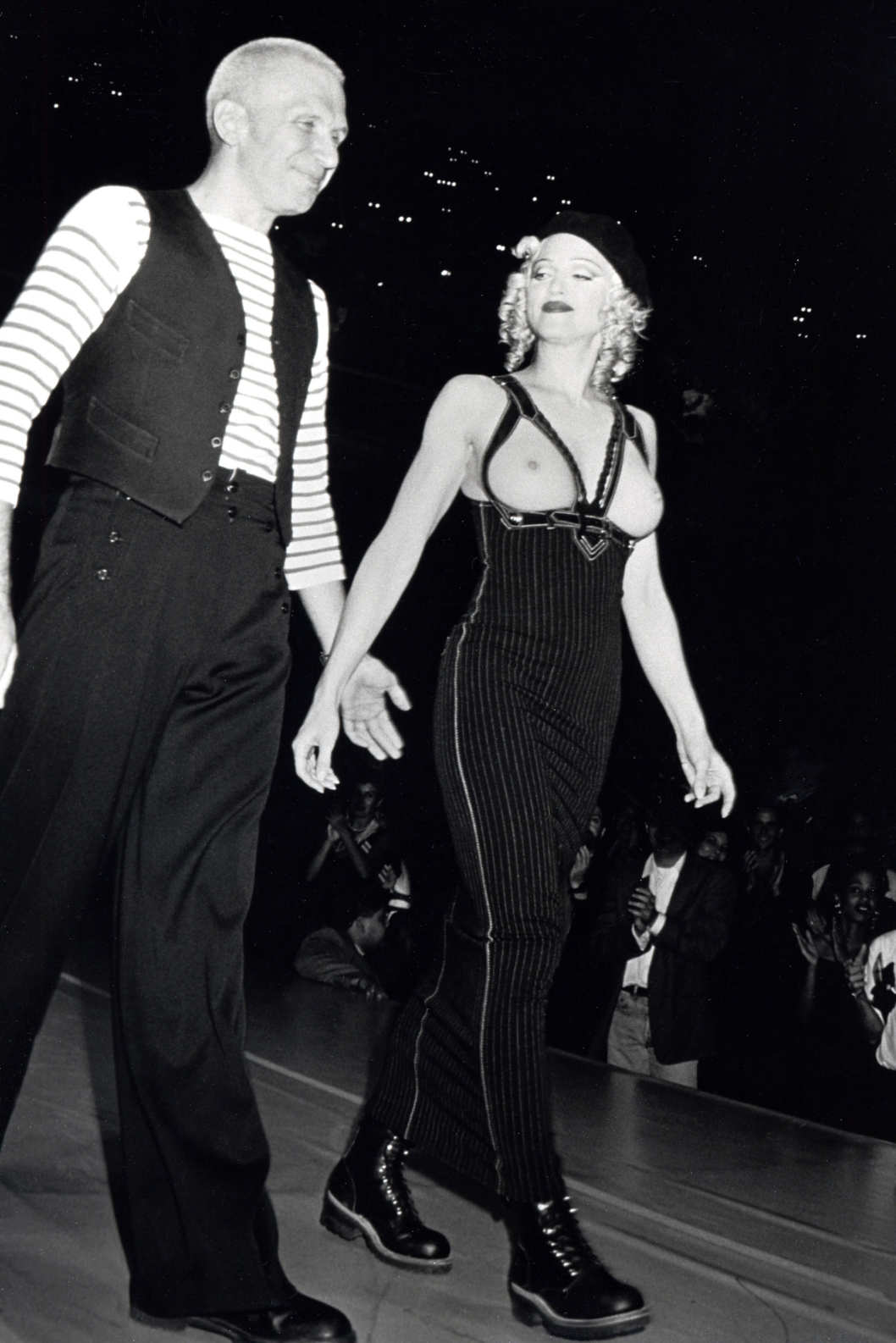 BEGIN SLIDESHOW