Margaret Thatcher: A Life in Pictures
Dancing with Reagan, riding in a tank.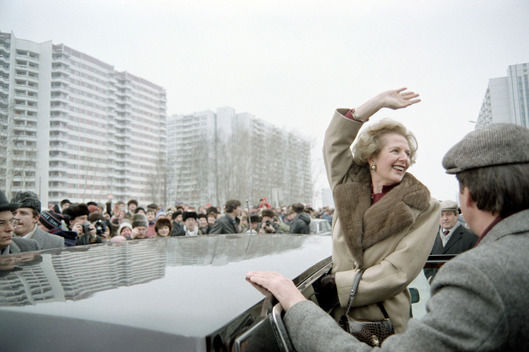 Margaret Thatcher, the United Kingdom's long-serving but divisive first female prime minister, died this morning at age 87. As the world debates the Iron Lady's legacy, here's a look back at her eleven years as PM and a lifetime in the public eye. Click ahead for a photo retrospective of Margaret Thatcher's life — dancing with Reagan, meeting with Gorbachev, riding in a military tank.
BEGIN SLIDESHOW