Porcelain Blues: The Shades to Wear This Spring
A combination of indigo blues and optic whites that create a striking look.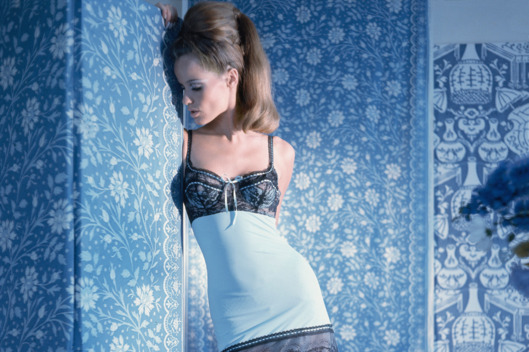 Both Chinese cobalt porcelain and smooth blue Wedgewood ceramic flashed in our minds when Prabal Gurung's spring collection walked the runway, with their dripping blue-on-white Rorschach blots in silk. Meanwhile, Roberto Cavalli's blue on white take for resort was a bold baroque pattern edged with black silk or lace. These twists on a classic color combination inspired us to dedicate a mood board to the theme, featuring the lacelike patterns in the iris of an eye, the detail of a Baroque painting, and a vintage fashion shoot featuring Veruschka. Click ahead to get inspired for the season.
BEGIN SLIDESHOW