Mask Treatments to Wake Up Your Hair for Spring
The results are worth the wait.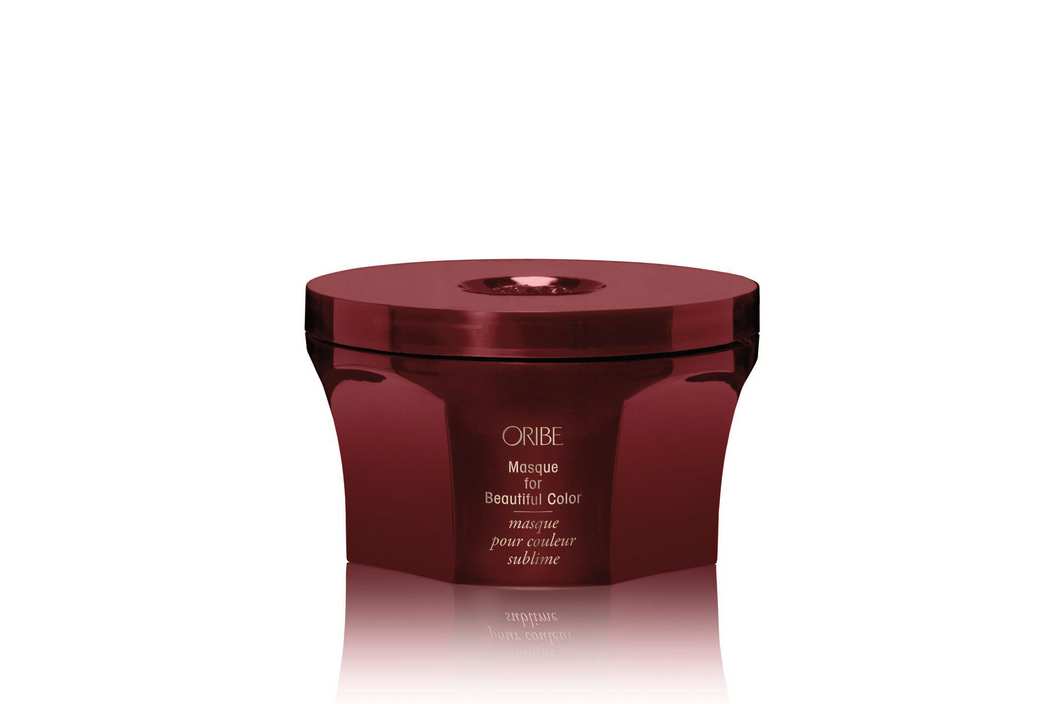 Hairstylists know we're lazy with our hair care routine. Most of us live by a wash-and-go program. But after a long dry winter of neglect, this behavior has taken a toll. It seems time to revitalize our lackluster locks. Turns out the answer is in the thick, gooey category of hair treatment masks. Often avoided by people everywhere for their time-consuming application (who has time to sit in the shower for an extra ten minutes?), thick masks loaded with high concentrations of nourishing oils and proteins are actually one of the keys to maintaining healthy hair. Then there's the added bonus of not having to depend on other styling products and tools if your hair already has a healthy shine and bounce to it. "The healthier the hair, the easier it is to deal with." explains Michael Angelo, stylist to the model set. Read on for mask suggestions from other stylists, including Rona O'Connor, Blake Lively's colorist, for a rebirth of follicle awesomeness this spring.
Shu Uemura Moisture Velvet Nourishing Treatment Mask, $68
"I use this conditioning mask twice a week. I have long hair and it's a must to keep my hair healthy and manageable. Masks are great for adding moisture during this change of seasons. Apply the mask starting mid-shaft to the ends, keeping it away from the root area. Most people don't need to treat the root area unless you recently had heavy highlights applied." - Kattia Solano, Butterfly Studio, New York
Goldwell Dualsenses Color Extra Rich 60 Second Mask, $19.50
"The need to soak your hair in masks for extra conditioning is a myth. Any woman-on-the-go who colors her hair has to combat dehydration and fading. She needs to know about Goldwell's Dualsenses color extra rich 60 second mask. It's my go-to product for exceptional conditioning and color preserving results that delivers in 60 seconds." - Rona O'Connor, Lukaro Salon, Beverly Hills
Oribe Masque for Beautiful Color, $59
"When your haircut is a great one, it can usually even air dry with a little product in it. It's so often I hear, "I haven't had time to get in," but the truth is that trying to make an overgrown shape or tired ends look great is more taxing on time than anything else. Oribe's masque once a week can do wonders!" - Michael Angelo, Wonderland Beauty Parlor, New York
Linkage by Milbon (in-salon)
"It's great for frizz, tangles, dryness, coarse or rough hair. I love that it softens and smoothes the hair without making it feel greasy. It's done at the sink in the salon, takes about ten minutes. Results last up to five weeks. I like that it is just a conditioning treatment. You are not chemically altering the hair or putting it at risk in any way." - Vaughn Acord, Mizu Salon, New York and Boston