Street Style: More of Aussie Fashion Week
Weird sunglasses, Frida Kahlo's face on a jacket, silver pants, and more.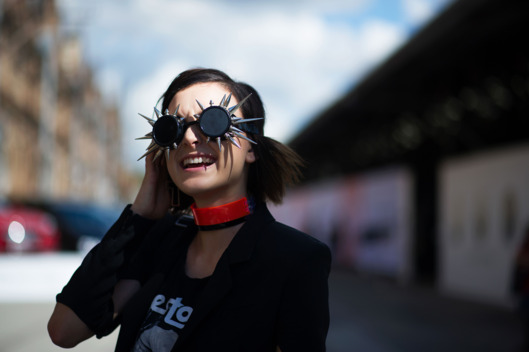 Sydney Fashion Week wraps up today and Cut street-style photographer YoungJun Koo sent a final round of outfits worn by stylish Australians and international fashion editors. Before dashing off to some other foreign locale (it's always fashion week somewhere in the world), he captured one of our faves, Christine Centenera of Vogue Australia, in a yellow printed dress; some models in strange grey wigs; and a pair of ruffly heels that we can't figure out. See all those and more in our slideshow ahead.
BEGIN SLIDESHOW