Costco Says 'Tiffany' Is Just a Ring Setting
Tiffany & Co.'s lawyers feel otherwise.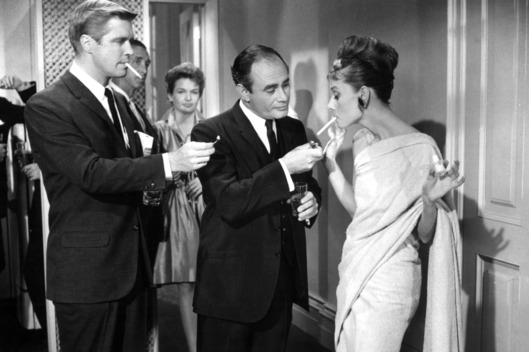 In February, Tiffany & Co. sued Costco for selling relatively cheap "Tiffany" engagement rings ($48,999.99 for 2.5 carats), which the jewelry company alleges are obvious knockoffs of their fancier products (which are "priced from $53,000.") On Friday, Costco counter-sued with the claim that "Tiffany" is a merely a generic name for a solitaire ring setting in which "a single gemstone is mounted on multiple, slender prongs." During Friday arguments in a Manhattan court, Costco's lawyer, James Dabney, also pointed out that the wholesaler's "unbranded" pieces come in "plain beige outer gift boxes," which means that no one could possibly mistake them for the real thing.
However, Tiffany lawyer Jeffrey Mitchell said that the infringement goes beyond what's on the outside: "If you ask 100 people on the street, 'What does Tiffany mean?' they're not going to say the setting. They're going to say the jewelry or the jewelry stores." He added that "[Costco's] ring itself mimics the brand," though he also said that he didn't think there was a need for a trial over the trademarked name. While Dabney called Tiffany out for the company's previous "bluster" and "fighting words" over the importance of the name, the New York Post reports that Judge Laura Taylor Swain "[noted] an apparent 'lack of desire' to mediate the case," and ordered the two parties to work out a settlement with a magistrate judge. Think how many months we could all have saved if only the Louboutin v. YSL case had progressed as quickly.