The Hailee Steinfeld Look Book
The 16-year-old's best fashion moments.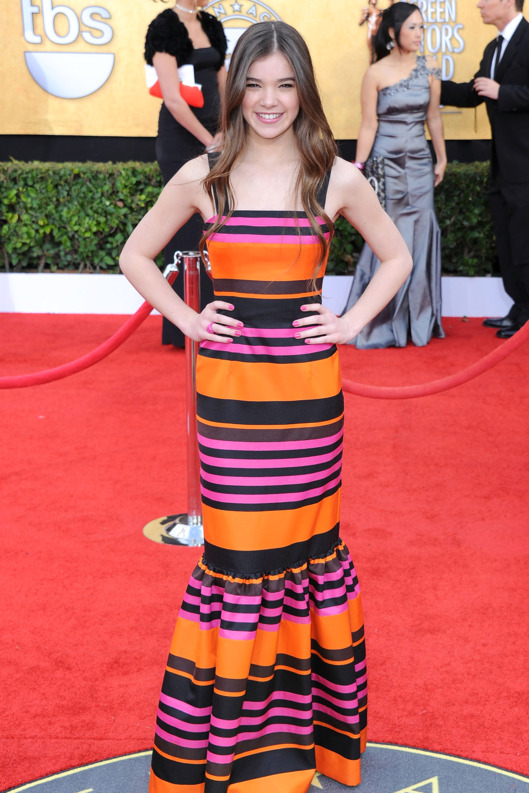 Being a fashion icon at 16 is impressive enough, but considering Hailee Steinfeld has been making sartorial magic happen for three solid years, the actress is definitely worth celebrating. With designers like Stella McCartney, Valentino, and Marc Jacobs lining up to dress her, it's not so difficult for the Academy Award nominee to dress well, but it's her ability to choose fashion-forward pieces while still looking age-appropriate that puts her above the rest. The defining style moment for the former face of Miu Miu may have been at the 2011 SAG Awards, when she walked the red carpet in vibrant spring 2011 Prada. Since then, she's proved to be a reliable source of fresh looks that don't skimp on fun. Take a look back at the star's best fashion moments in our Look Book.
BEGIN SLIDESHOW