Liz Taylor's Wedding Dress Sold for Nearly $188K
A great buy for anyone with a twenty-inch waist.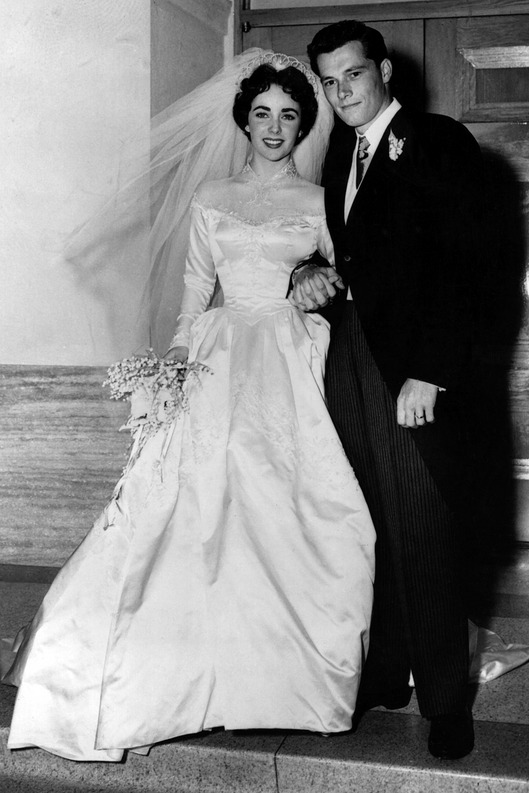 This morning, the dress Liz Taylor wore to marry Conrad "Nicky" Hilton Jr. sold for £121,875 (about $187,931) — more than double its estimated auction price. The pearl-encrusted satin gown was designed by MGM costume designer Helen Rose and given as a gift to 18-year-old Taylor for her 1950 ceremony. While this dress is particularly special because it comes from the star's first wedding, any disappointed parties may take comfort in the fact that there are seven more chances a Liz Taylor wedding getup will come up for auction, including two Richard Burton numbers. And you might actually be able to squeeze into the others if you don't happen to have a twenty-inch waist.
BEGIN SLIDESHOW