Pippa Middleton Plotting Secret Business Venture
It's called PXM Enterprises, but no one knows what that means.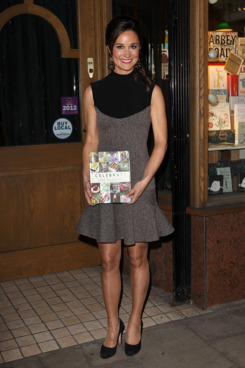 After her first book, Celebrate, flopped earlier this year, Pippa Middleton seems to have taken a break from work. Rumors circulated that she was trying to shop another book, but no publishers bit, so she's occupied herself with planning Kate's baby shower and getting blowouts in the meantime. But last week brought some new developments: According to WWD, she registered a new business called PXM Enterprises at Companies House in London, listing herself as the sole director and shareholder. The address of said company is registered at 19 Portland Place, a posh six-story townhouse near Regents Park. The building is also home to an accounting firm that handles finances for entertainers including Simon Cowell, although its connection to Pippa's venture is unclear.